Released On 9th Dec 2019
Exporter of Record (EoR) in Focus - What, Who & Why?
International Trade Compliance has many elements, which we've written about in previous blog posts and other places on this website. We've described Importer of Record (IoR) services at length – what it is and why it's required – but it has a close sister, Exporter of Record (EoR), which is a service no less necessary to many global businesses to ensure they meet trade compliance rules and regulations when moving goods around the globe.
A quick recap on what trade compliance is; International Trade Compliance (ITC) describes how goods enter (or leave) a country, conforming to all local import / export requirements, laws and regulations including import and export licenses, restrictions and payment of taxes and duties where applicable. This includes the requirement for an Exporter and Importer of Record to be listed on all shipments.
So, who is the Exporter of Record, and what is their role?
An Exporter of Record is the legal exporting entity for goods exiting a country. With similar duties to the Importer of Record, the Exporter of Record ensures compliance with all the relevant export processes and compliance requirements. The exporter is often also the shipper, and maybe the owner of the goods, too.
If the exporter is not the owner then they could be a licensed and knowledgeable third-party export service provider. The exporting entity is responsible for adhering to the local customs processes required for the export of those goods. This would include all licenses and permits and a clear and accurate description and value of the goods that are being exported.
The exporter may be a customer returning their goods back to the manufacturer or supplier (for example, many of our clients are returning out-of-date technology equipment to be replaced or upgraded). Equally, the exporter might be a supplier exporting brand new goods to their client.
Why is an Exporter of Record required?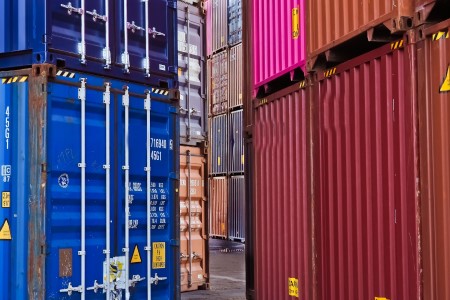 One may think that the owner of the goods would want to assume the responsibility of being the exporter, since there are rarely taxes and duties to pay for the exit of goods; however, the owner may not have confidence in their own knowledge of the export processes, in which case it might be preferable to leave this to a third party.
Reasons an Exporter of Record for goods may be required:
The supplier or manufacturer are shipping brand new goods and are unaware of the export requirements, or do not have a legal entity in the country the goods are being exported from
Fair Market Value: The owner of the goods does not know how to evaluate the value of the goods, since they may not be brand new
Goods may be typically aged; a return to the manufacturer or supplier and the end of a contractual period, in which case evaluation of the goods is also required
The goods are end-of-life and being swapped out for a newer version – evaluation of goods is required
The goods are broken; they may have arrived unfit for purpose and need replacing, or may need to be returned to the manufacturer or supplier to be fixed.
Mouse & Bear Solutions has extensive experience in providing Exporter of Record services for technology and IT equipment in over 160 countries worldwide.
If the goods are being returned and are aged we have a clear process in evaluating the goods at the origin site. We can advise you regarding repacking services, as aged, damaged or broken kit rarely comes packed in its original packaging, so this must be replaced. We will also ensure that the value and goods are declared correctly to the in-country customs officials.
For helpful advice and a quote, please call us on 01935 848526 about your Exporter of Record requirements.
Similar Posts
Read our guide for an explaination of the roles of the Importer of Record and the Customs Broker, and how their functions are quite different.
The Incoterms DAP, DDP and DAT all relate to different methods of delivery of goods. This article explains simply how they are similar, yet different.