A Guide to Importing Goods into China
Released On 18th Jan 2023
The Chinese import market is extremely valuable to most industries. In 2022, China imported $2.7 trillion of goods, which was a sharp decline to earlier years owing to COVID-19, market turmoil and supply chain challenges. This means they are the second largest importer in the world, ever so slightly behind the USA.
A whopping 8.6% of the Chinese import was integrated circuits, which includes IT Technology, with their biggest trade partners being in the ASEAN regions (an international organisation that has 10 member countries in Southeast Asia), which is almost double that of the next region, the European Union.
China is considered the biggest economy in the world, and despite the clear allure of the hard and fast-growing Chinese market, it must be considered that importing into China comes with a myriad of challenges and requires a great deal of pre-thought and preparation do so successfully.
Here we have listed a few key considerations when thinking about taking your technology goods to the Chinese market place;
The Chinese culture
The Chinese people are efficient, organised and take a great deal of pride in every aspect of their lives, a culture that cannot be compared to anywhere else in the world. However, their business culture is complex and as well as the language barrier, can at times affect the ability of international businesses to work closely with Chinese companies - it takes time and patience to build trust and networks within the Chinese market.
It should also be noted that large parts of the economy are closed off to foreign participation, as established competition exists in state-owned enterprises. A good example of this would be Huawei vs Cisco.
China Compulsory Certificate (CCC License)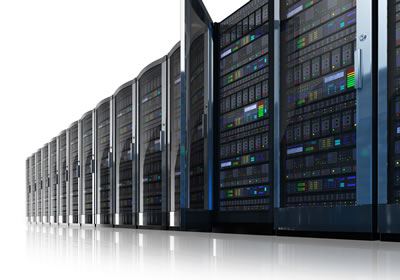 The China Compulsory Certificate mark, commonly known as a CCC, is a compulsory safety certification for many products manufactured, imported, sold or used in the Chinese market. It was implemented on May 1, 2002 and became fully effective on August 1, 2003.
The CCC is broken down into four categories and is provided by the CNCA (Certification and Accreditation Administration of the People's Republic of China);
CCAP (China Certification Centre for Automotive Products) products in the automotive area
CSP (China Certification Centre for Security and Protection) certifies security products, forensic technology and products for road safety
CSCG (China Safety Global Certification Centre) for safety glass
CEMC (China Certification Centre for Electromagnetic Compatibility) covers all electronic products regardless of use
The CCC certificate and the Permission of Printing, which allows the manufacturer of the goods to add the mark of CCC to their products, must go through a lengthy audit process. This audit is carried out by one of a few nominated companies; it can take around 6 months to complete and includes a one-day factory audit. Each device made by a manufacturer must be tested separately.
Goods without the CCC certification are not permitted into China under any circumstances, and photographic proof of certification of the goods must be produced prior to goods shipping.
USA - China Trade War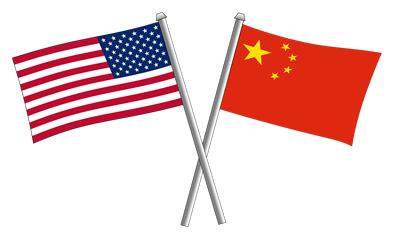 The trade war between China and the USA is well documented and is having a measurable financial effect on the Chinese export and import market, with the then-in-office President Trump implementing tariffs and trade barriers on China.
A "Phase 1" agreement was put in place in 2020, but it has since expired and President Biden has yet to remove the barriers.
Day-to-day, the trade war directly impacts businesses trying to trade in the Chinese market. Any IT technology which is imported into China manufactured in the USA (Country of Origin = USA), carries an additional 25% tax – up from 10% seen before the end of the Phase 1 agreement at the end of 2021. This is further to the 17% Chinese tariffs that already apply, making the cost of importing rather high. Equally, any goods entering the USA from China, or with a COO of China also carries a 25% taxation.
Mouse and Bear has extensive experience in working with IT businesses to import their goods into the Chinese market. Our Importer of Record services ensure that international enterprises are able to reach the largest economy in the world.
Please contact us for further information. Email iorsolutions@mouseandbear.com, call 01935 848526 or send the enquiry form below.
Similar Posts
Information about importing telecoms products into India. We'll outline what is required, and for what products and when.
Read More

Read our guide for an explaination of the roles of the Importer of Record and the Customs Broker, and how their functions are quit...
Read More